BRANDING
We understand brand appeal & realize how instrumental it can be ensuring the uniqueness of your company. Working with you, we will help you to realize your corporate identify & ensure your logo serves as an icon that compliments and enhances your company profile.
To your clients and customers, your brand is your business. It is not just a name or a logo on your business card, but the complete impression that your clients are given, at every touch point of the client/business relationship.
Market Positioning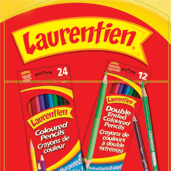 The #1 goal of a brand development project is an increase in your market position. CK Graphics will research your industry and competitive landscape to better represent and position you to your current and future customers.
Logo Design
The logo you decide will represent your company will have the single largest initial impact on who you are and what you stand for. A logo developed by CK Graphics is a researched and carefully developed reflection of the essence of your firm.
Naming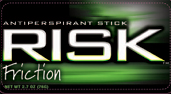 CK Graphics will work with you to develop the ideal name to represent your company, product, or service. We will work closely with you to develop a name that shows the true personality of your company, while being effective, easy to pronounce, memorable, and relevant to your industry. The CK Graphics method of naming involves extensive research, interviews, and direct client involvement.
Brand Awareness
CK Graphics will work with you to increase the public awareness of existing or newly developed brands. We will ensure that your brand exposure is maximized through integration within all other marketing and communication efforts, ensuring your brand is not only noticed but experienced by potential and existing clients at all points of contact.
A good brand name should:
• be legally protectable
• be easy to pronounce
• be easy to remember
• be easy to recognize
• attract attention
• suggest product benefits or suggest usage
• suggest the company or product image
• distinguish the product's positioning relative to the competition.
Your brand is not only a representation of your business, but one of its most valuable assets. CK Graphics will work with you to update or develop a branding package that will maximize customer confidence, communicate commitment, value, and quality in a way that will enhance your position and image in the marketplace.